Why choose CADAERO solutions ?
We at CADAERO bring our expertise to the engineering community in order to design together highly-adapted software to optimise productivity. Through strategic solutions, CADAERO helps you to optimise and to install efficient, high-performance design methods by exploiting your existing technologies to the full.
Thanks to our know-how, CADAERO helps you to use to the full your design methods by simplifying their functions and by improving the quality process. Because the satisfaction of your clients depends on the quality of your products, their design processes are of utmost importance.
Our services :
Expertise in design methods
Design and development of CAD automation software
Design and development of calculation automation software
Training and accompaniment of personnel on using CADAERO products
Support and follow-up for clients using CADERO products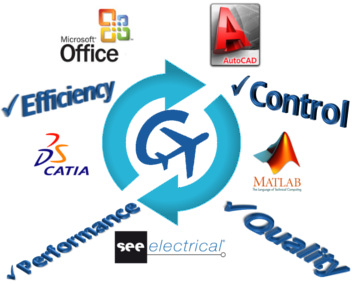 CADAERO Expertise
We lean on our experience in order to help our clients to identify the points of their design processes that need to be optimised and improved. We create an assessment which offers personalised solutions to optimise and increase performance, and which ultimately aims to reduce time and cost of development.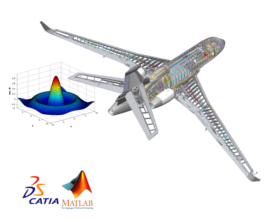 Design automation
CADAERO sets up solutions for the automation of CAD and calculation tools. The company is specialised in the development of ergonomic and user friendly tools which fit well into the working environment of its clients.

The automation of the design process brings the advantage of considerably reducing the time taken by the user to elaborate processes. Data entry and repetitive tasks can be entirely automatized, leaving the designers the possibility to concentrate on key parameters and their development. CADAERO's methods of automation offer to its clients the possibility of integrating their already-existing design methods, as well as the possibility of total personalisation.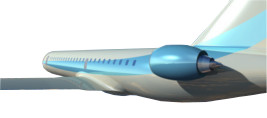 Automation of CAD tools
The automation of CAD design is based on Visual Basic and VB Net programming languages, and their associated tools of development.

The applications of design automation are more or less infinite. Here are a few examples:
Automation through programming of the conversion of drawings into PDF files
The transfer of points on an Excel spreadsheet to a CAD model
The transfer of points on a CAD model to an Excel spreadsheet
The automatic write-up of reports in Word or Excel formats from CAD models
Calculations of structure and dimensioning of shapes
The automatic creation of shapes and curves
The automation through programming of the history and results of processes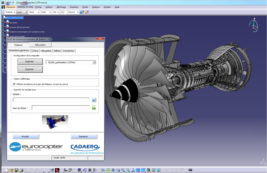 Automation of calculation tools
The automation of calculation tools is based on the programming languages specific to various types of calculation software.

The applications of this design automation are also here more or less infinite! Here are a few examples:
The creation of a Man-Machine Interface (MMI) to simplify data entry
The transfer of calculated date to an Excel spreadsheet
The transfer of data from an Excel spreadsheet to a calculation model
The automatic execution through programming of calculations and simulations
Automatic write-up of reports
The automatic execution through programming of the history of reports and results
The automation can be used to reduce repetitive tasks, accelerate and optimise design methods in order to help the designers to focus their energy and their know-how on other, higher-value tasks.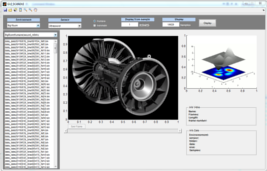 Training
CADAERO accompanies its clients by providing training in the use of their automation tools, in order to accelerate the integration of CADAERO products and in order for the client to obtain an immediate increase in productivity.
Support and follow-up
The industrial world is rapidly evolving. In order to stay competitive, it is of utmost importance for market players to know how to adapt themselves as well as their design methods to these constant changes. This is why, in order to help you to stay competitive, CADAERO commits to helping you to improve and to evolve your automatized design tools throughout their life spans.